Artechouse – an irreversible 15,000-square-foot gallery area in Washington D.C. devoted to showcasing pioneering concepts on the planet of digital multimedia art – will host its inaugural program entitled "XYZT: Abstract Landscapes" from June 1-Sept. 3, 2017. "XYZT: Abstract Landscapes" is a world-travelled setup by globally reknown modern digital artists and multimedia choreographers Adrien Mondot and Claire Bardainne.
XYZT, 4 measurements represented by 4 letters in mathematical language, are the secret to what artists Adrien Mondot and Claire Bardainne describe as "imaginary territory" surrounding the space between visual and efficiency arts.
"These 4 letters are used to explain, under engineered timber beams in regards to mathematical formulism, the motion of one point in space, and to expose an imaginary territory; a coincidence between geometry and the natural, between product and immaterial; an exhibition-tour landscaped by mathematical paradoxes, typographical impressions and by metaphors in motion. Walking through an opulent digital area, having the ability to touch algorithims and sense different kinds of light are a few of the manifold immaginary fields to be found," stated Adrien Mondot and Clair Bardainne.
The extremely interactive program uses an exploratory physical experience upon laminated timber products through 10 digital setups. Visitors can play, engage, and admire the landscape of lines, dots, and letters in this virtual playground of 4 measurements: X (horizontal), Y (vertical), Z (depth), and T (time) without the limitations of a museum showcase system getting in the way. Visitors who take part in the exhibit will experience an immersive sensory encounter and multi-space digital arts experience: strolling on floorings that respond to steps, controlling light particles within a huge digital cube and blowing into glass boxes and experiencing virtual letters that put together and come apart as if by a touch of magic.
This inaugural exhibition will redefine the relationship of audiences by removing the display showcases and introducing them to imaginative arts and will recognize Artechouse creators Sandro and Tati's distinct vision and idea for an ingenious gallery area in the country's capital. With an objective to display, inform, and nurture, Artechouse will commemorate resourcefulness and imagination, pressing the limits through art, music, science, and expedition.
"Specific things words simply cannot explain … they should be seen and experienced … In every city there is an arts location for arts, theater, music, movies, and so on. Our objective is to develop an ingenious, new age arts location committed to experiential and exploratory arts that is developed through the medium of innovation & science," stated Sandro, Artistic Director of Artechouse.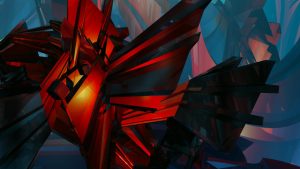 XYZT at Artechouse will be open daily from 10 a.m.-11 p.m. with 45 minute timed-entry sessions. Tickets will go on sale online Wednesday, April 19, at 10 a.m. for Artechouse e-news customers and Thursday, April 20 for the general public.
Artechouse lies between Smithsonian and L'Enfant Plaza city stations in Southwest, DC at 1238 Maryland Ave., just next door to the Mandarin Asian hotel.
On the other hand galleries like American Medium that deal with young artists – and with a crowd that has grown with the web – are approaching web-based art with a restored function. 2 of its resourceful creators, Josh Pavlacky and Travis Fitzgerald, previously art trainees at Wesleyan, had been running an exhibit area in Portland, Ore., when Mr. Pavlacky delegated join his future husband, Daniel Wallace, who was directing an art area in Philadelphia.
In 2012, they called Mr. Fitzgerald and started thinking of how they might stake a claim in New York City. American Medium developed pop-up programs, staged in the Union Square loft of Mr. Fitzgerald's dad, that checked out moving limits between the virtual and real lives. For the gallery's launching, the 3 urged Jon Rafman to produce a physical setup motivated by his "Brand New Paint Task" series on Tumblr, where popular art works were superimposed onto digital items – Jasper Johns's "White Flag," for instance, onto a 3-D design of the Oval Workplace. Mr. Pavlacky and Mr. Wallace made the items and brought them to the Union Square loft, where a Jet Ski painted in Yves Klein blue hung from the ceiling and a mini motorbike showed off an Abstract Expressionist color field from Barnett Newman.
By 2014, the creators were ready to put down roots on a property block in Bedford-Stuyvesant, Brooklyn. The 3 have actually teamed up in comparable methods with other digital artists, like Brenna Murphy and Damage van den Dorpel, a group the art world has sporadically categorized as Post-Internet.